RNS: Season Closing Concert
Also streamed live

Dinis Sousa Conductor
Alena Baeva Violin
Royal Northern Sinfonia
Munktell Bränningar, Op.19 (Breaking Waves)
Sibelius Violin Concerto
Interval
Brahms Symphony No.4
A crash of waves, a spray of foam, and we're off on a musical adventure with a distinctly Northern flavour. The 19th century Swedish composer Helena Munktell deserves to be better known, but the Royal Northern Sinfonia's principal conductor Dinis Sousa brings a fresh perspective to everything he conducts – whether it's Brahms's heartfelt, tempestuous final symphony, or the fire and ice of Sibelius's epic Violin Concerto. And to bring her own brand of passion to this final concert of our season, we're thrilled to welcome Alena Baeva, a violinist whose playing has been called "utterly ravishing".
The performance of Helen Munktell's Bränningar (Op. 19) is made possible with the funding from the ABO Trust's Sirens programme, a ten year initiative to support the performance and promotion of music by historical women composers.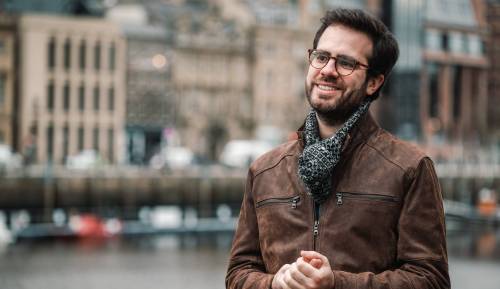 Dinis Sousa, conductor
Dinis Sousa is Founder and Artistic Director of Orquestra XXI, an award-winning orchestra which brings together some of the best young Portuguese musicians from around Europe. Orquestra XXI has already established itself as one of the leading performing groups in Portugal, appearing regularly in its main concert halls.
As a guest conductor, recent and forthcoming highlights include projects with Orchestre Symphonique de Mulhouse, Orquesta Sinfonica de Tenerife, Malta Philharmonic, Portuguese Symphony Orchestra, Madeira Chamber Orchestra and conducting rehearsals with the London Symphony Orchestra. Dinis' core repertoire is firmly rooted in the Classical to early Romantic eras — with recent performances of Beethoven, Berlioz, Brahms, Schumann, Mozart — but also regularly conducts a wide range of music from Bach and Rameau through to 20th century and new music.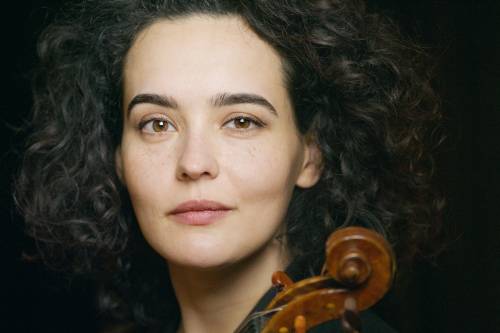 Alena Baeva, violin
Described as "a magnetic presence" and "a constantly fascinating sound technician" (New York Classical Review), Russian violinist Alena Baeva is considered one of the most exciting, versatile, and alluring soloists active on the world stage today.
Baeva's career as an international soloist of the highest renown has grown at an extraordinary pace over recent years. Major debuts of the 2021/2022 concert season include Alte Oper Frankfurt, Estonian Festival Orchestra, Gürzenich-Orchester Köln, and TonhalleOrchester Zürich, and the Tonkünstler Orchester. Other recent and forthcoming highlights include performances with the London Philharmonic Orchestra, NHK Symphony Orchestra Tokyo, Orchestra della Svizzera Italiana, Orchestra Sinfónica Nazionale della RAI Torino, Orquesta Sinfónica y Coro de la RTVE, Royal Philharmonic Orchestra, and the Russian National Orchestra.