Band on the Wall presents…
Oysterband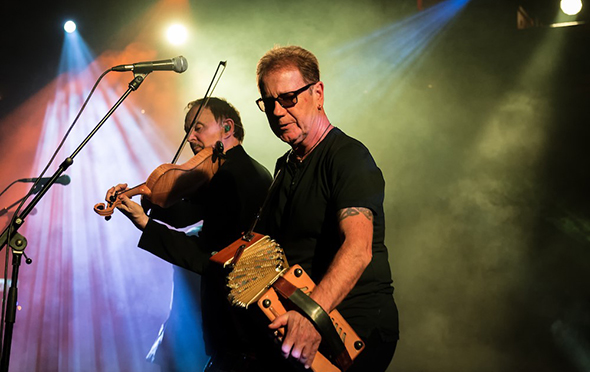 With at least some reasons for celebration on the horizon, Oysterband can't wait to get back on stage where they belong, and to fulfil rescheduled shows and announce new ones. They'll be playing songs from a brand-new album as well as classic favourites…..uplifting songs for uncertain times.
Oysterband have never been more pleased to say…..meet you there!
Oysterband are:
John Jones – voice, melodeon
Alan Prosser – guitars, voice
Ian Telfer – violin, keyboard, voice
Al Scott – bass, mandolin, voice
Adrian Oxaal – cello, guitar, bouzouki, voice
and the newest member, formerly of Bellowhead, Pete Flood – drums, percussion, voice
ℹ️ Useful Information
Children under 14 must be accompanied by an adult.
Timings
5.30pm: Bars open
7.30pm: Doors to Sage Two
8pm: Oysterband 1st set
8.45pm: Interval
9.15pm – 10pm: Oysterband 2nd set
11pm: Last orders

What to expect when you visit us >>
View our Booking Terms and Conditions >>
🚧 Construction works near Sage Gateshead
Site preparation works have now commenced on the NewcastleGateshead Quays development, to the east of Sage Gateshead. This means changes to the South Shore Road Car Park, pedestrian and car routes. Find out more.