MC² – a mini conference on Early Years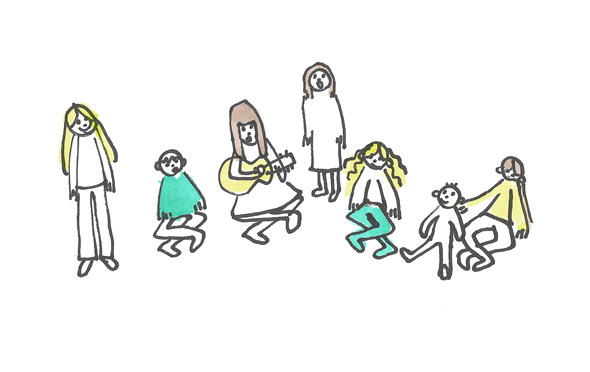 Sage Gateshead is delighted to present MC2, the fifth in our series of mini conferences for Music Leaders, music teachers, project workers and musicians working with children and young people that are experiencing challenging circumstances. MC² will include presentations, workshops and a panel discussion with a focus on Early Years and Inclusive Music Education.
Delegates will come away with new knowledge, insight, skills and contacts.
Inspirational speakers including researcher and lecturer Dr Jessica Pitt, musician, author and public speaker Nate Holder will lead the event's lectures, followed by a practical and insightful session lead by Eleanor Mooney and Ryan Humphrey from Sage Gateshead's Early Years team.
Places are limited so advanced booking is essential.
Cost: £12.50. A 20% discount is available for Music Education Hub staff and music teachers, Youth Music funded organisations and students. Please email [email protected] to receive a promo code.
A look at the day:
10.30am – 10.35am Welcome
10.35am – 11.05am  Jessica Pitt
Jessica will briefly outline the Early Years music landscape before going on to explore SALTMusic, the action research project that brought speech and language therapists together with early childhood music practitioners.
Through this work, Jessica and colleagues found that word-free, music-sound play can help us see the children as creative, expressive communicators – this session will show delegates how to build on this as a cornerstone of inclusive music practice.
11.05am – 11.20am Screen Break
11.20am – 12pm Workshop 1: Culture and Repertoire choices in Early Years with Nate Holder
During this session, Nate will explore the range of choices available in Early Years settings in relation to culture and repertoire and the impact of these decisions on young people. He will look at the importance of young people being able to recognise themselves in the stories they hear and music they play.
A passionate advocate for the decolonisation of music education, Nate will challenge delegates to think about how we make repertoire choices in Early Years settings.
12pm – 12.45pm Lunch

12.45pm – 1.45pm Workshop 2: Early Years and the Artist Pedagogue Framework with Ryan Humphrey and Eleanor Mooney
In this session, Ryan and Eleanor will explore Early Years musical learning through two case studies; Loud &  Clear Early Years working with foster and adoptive families and Make Music Family Learning: Open Access classes for families with children aged 0-7.
They will describe how they use social pedagogy and the Learning Framework for Artistic Pedagogues as an approach to whole family engagement and run a mini 'session' so delegates can see how it works in action.
1.45pm – 2.00pm Screen Break

2.00pm – 2.30pm Panel Discussion
Panel speakers will offer responses to questions collected from delegates throughout the day.
2.30pm – Closing remarks and Thank-you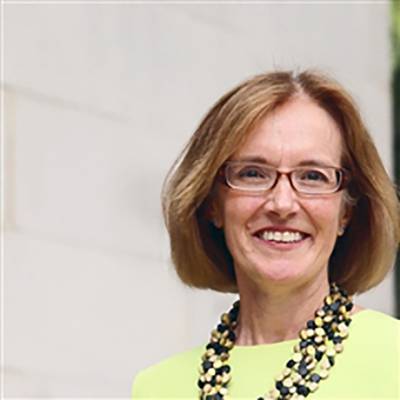 Dr Jessica Pitt
With a background in Early Years music practice, Jessica is Lecturer in Music Education at the Royal College of Music and leads the Early Years Music MA Pathway at CREC (Centre for Research in Early Childhood).
Jessica is Director of Magic Acorns, an Early Years arts development organisation, and a Trustee of MERYC England (Music Educators and Researchers of Young Children). She serves on the editorial board for Music Education Research journal and writes books and articles on music, education and young children. Her co-authored publication: 'Taking a learner-centred approach to music education' is a text for music education courses in UK and internationally.
Recent Publications: please see Jessica's RCM research profile
Jessica's Twitter | Jessica's Blog
Nate Holder
Nate Holder is a musician, author, speaker and music education consultant based in London. He is an advocate for decolonising music education and has been speaking, writing and consulting on the subject internationally for the past few years.
Nate brings his passion and skill in public speaking into leading CPD training and workshops for schools, Music Education Hubs and universities, helping address bias, under-representation in music classrooms, departments and Music Education Hubs and with organisations nationally and internationally. He currently serves as the International Chair of Music Education at the Royal Northern College of Music
Recent Publications
Where Are The Black Female Composers?
Why Is My Piano Black And White?
I Wish I Didn't Quit: Music Lessons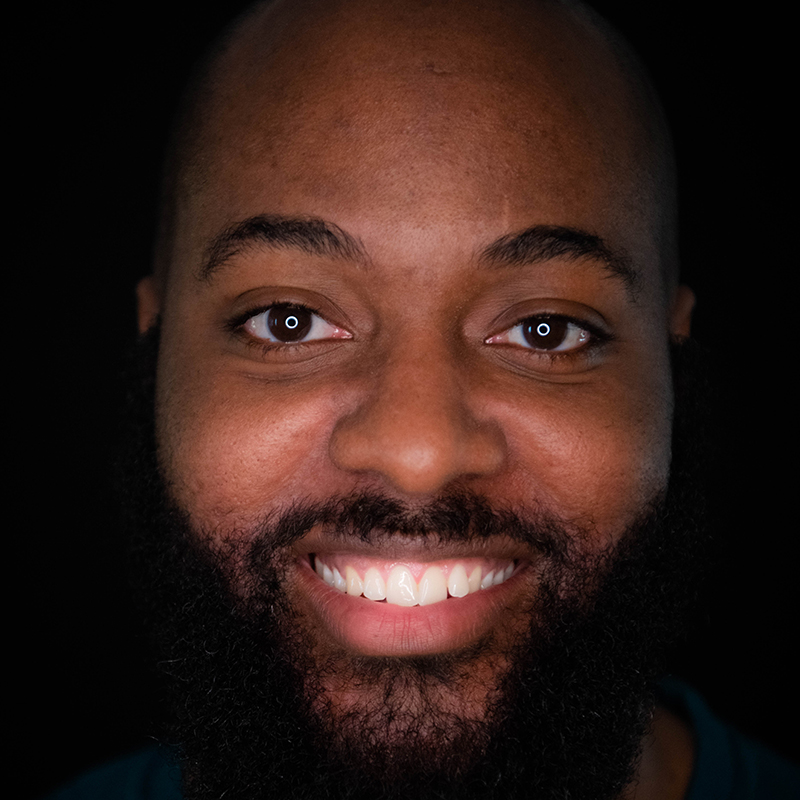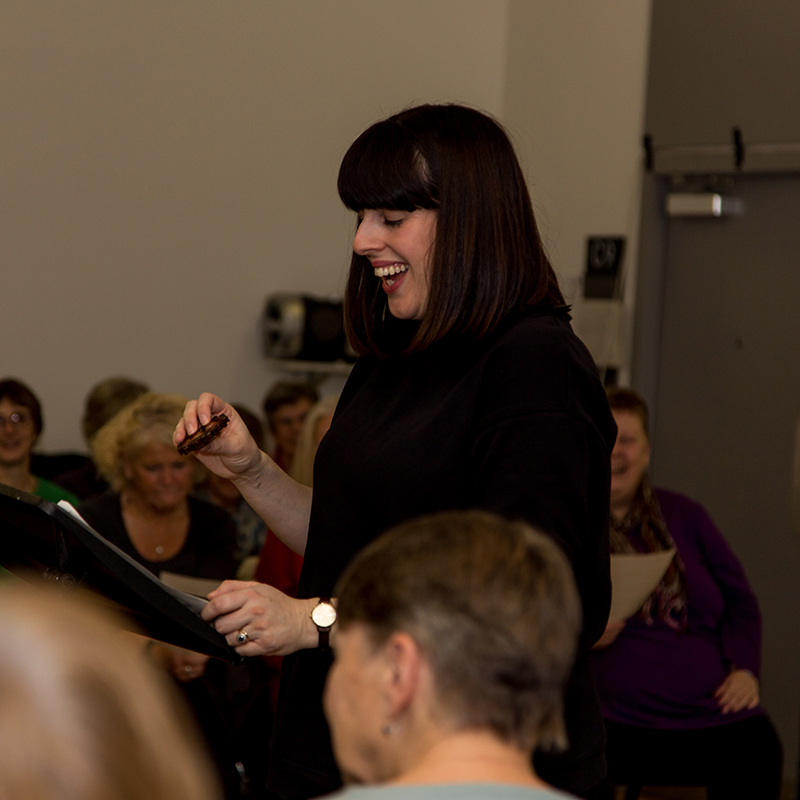 Eleanor Mooney Sage Gateshead Early Years
Eleanor is an experienced community musician, specialising in vocal delivery and family learning and is committed to using music as a tool for fun, engagement, confidence and enriching relationships.
She is Early Years and Family Engagement Programme Leader at Sage Gateshead and leads the Loud & Clear Early Years programme working with care experienced children, parents and carers.
Eleanor works with a number of regional and national organisations delivering music workshops and performances and is also a Board member for Blue Cabin CIC, working with care experienced children and young people.
Ryan Humphrey Sage Gateshead Early Years
As an experienced community musician, music educator and researcher, Ryan works alongside Eleanor as Project Leader for Sage Gateshead's Loud & Clear work and in other programmes including In Harmony Newcastle Gateshead.
Ryan also works with regional organisations including ARC Stockton Arts Centre, Durham Music Trust and the Northern School of Music. He is a PhD Researcher and visiting lecturer at York St John University – his research explores community music and its interrelation with cultural policy through examining the concepts of ownership, empowerment and transformation.
Recent Publications:
Humphrey, R (2021). Digital Music-making with children in the care system. Sounding Board: 2021/2022 (1)
Humphrey, R (2021). Delving Deeper into the discourse. How concepts of ownership, empowerment and transformation are central to community music practice. Sounding Board: 2020/21 (4)