MC² – a mini conference on Youth Voice and Inclusive Music Education

Sage Gateshead is delighted to present MC2, the fourth in our series of mini conferences for Music Leaders, music teachers, project workers and musicians working with children and young people that are experiencing challenging circumstances.
MC2 will include presentations, workshops and a panel discussion with a focus on Youth Voice and Inclusive Music Education. Delegates will come away with new knowledge, insight, skills and contacts.
Fantastic speakers including artist and Music Leader Esther Lenda Bokuma, Music Leader, Goldsmith's lecturer and musician Graham Dowdall alongside young people from Great North Children's Hospital will each explore different approaches and solutions for embedding youth voice.
Places are limited so advanced booking is essential.
Cost: £12.50. A 20% discount is available for Music Education Hub staff and music teachers, Youth Music funded organisations and students. Please email [email protected] to receive a promo code.
1.00 – 1.05pm Welcome
1.05 – 1.35pm Opening Speaker – Esther Lenda Bokuma
Esther will talk about her own experiences and look at the importance of placing youth voice at the heart of organisational practice. She will share thoughts about how the role of the Music Leader or practitioner as the young person shapes their own experience.
1.35 – 1.45pm Screen Break
1.45 – 2.30pm Workshop 1 – Young People's Advisory Group, Great North Children's Hospital
Young people will lead on this session – they will introduce solutions for how delegates can incorporate the insight, perspectives and ideas of young people in programme planning and implementation. This session will look at creative ways to involve young people in strategic decision-making and explore ways to begin, build and sustain positive and productive practice in relation to youth voice.
2.30 – 2.40pm Screen Break
2.40 – 3.25pm Workshop 2 – Graham Dowdall, Goldsmiths University
In this workshop Graham will highlight the theory that underpins practice when embedding youth voice into inclusive music practice. Graham will focus on sharing practical creative ways to embed youth voice successfully into inclusive music-making process, empowering both the music leader and the young person.
3.25 – 3.35pm Screen Break
3.35 – 4pm Panel Discussion
Panel speakers will offer responses to questions collected from delegates throughout the afternoon.
4pm Closing Remarks and Thank You
Esther Lenda Bokuma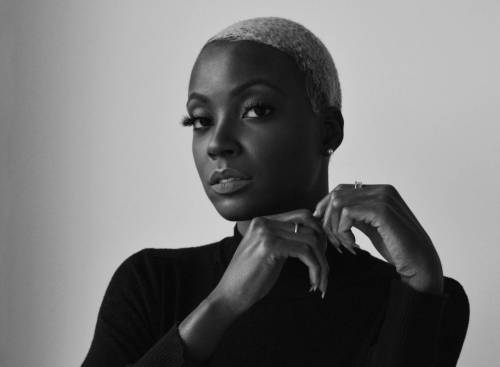 Esther Lenda Bokuma is an artist from London who has been compared to SZA and Solange by music press including NME.Esther currently works in creative and commercial music Brand Partnerships and roles at Sound Connections include Trustee, Associate and Senior Producer where she focuses on building career pathways for young people in the music industry, education and community building in the digital space. Esther is also a Director of the recently launched F-List led by former BASCA CEO Vick Bain which focuses on gender parity for Women in Music, with an intersectional approach. Esther's MA dissertation with the University of Westminster explored inequality in the experiences of darker-skinned Black British women in R&B/Soul, dealing with racism, colourism and sexism in the UK music industries.
www.esteeblu.com
Graham Dowdall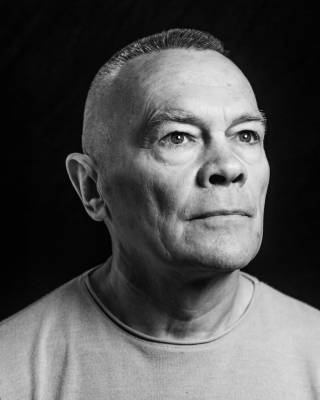 www.gold.ac.uk/stacs/staff/dowdall-graham/
Graham is an experienced musician, lecturer and trainer with a specialism in working with young people with special education needs and those experiencing challenging circumstances.
Graham has worked in a range of different contexts from special schools to prisons to care homes and is currently a lecturer at Goldsmiths where he leads their Community, Therapeutic and Educational music modules as well as an MA in Community Arts.
He also works for several music organisations including music education hubs, Live Music Now, Drake Music, Sound Connections and Youth Music.
Graham combines his work with a successful performing and composing career regularly gaining airplay on BBC Radio 3 and BBC6 Music.
Great North Children's Hospital, The Young Person's Advisory Group (YPAG)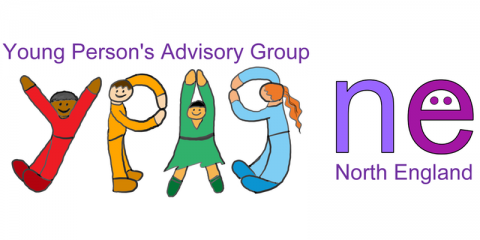 The Young Person's Advisory Group (YPAG) North England is a group of young people 12-18 years who help improve paediatric research in the North-East.
The group meet monthly and are integrated into the National Institute for Health Research (NIHR) Children's Specialty YPAG model that aims to increase the input and influence of young people in the development of clinical and public health research.