Fairport Convention
plus special guest Luke Jackson

Cancelled – Please bear with us during this unprecedented period. We will be in touch in due course about your tickets. Thank you for your patience and co-operation. We sincerely apologise for any inconvenience caused.
Fairport Convention have been entertaining music lovers for over half a century. During that time the band that launched British folk-rock has seen many changes. But one thing has remained the same -Fairport's passion for performance. This year's Winter Tour will present a mix of long-established Fairport favourites and some surprises from album sold and new including their latest album, Shuffle & Go, which was released in 2020.
"Stuffing their set with a surprising amount of new material for a vintage act, Fairport are still clearly having fun and brought the house down." The Guardian
Fairport Convention have won a BBC Lifetime Achievement Award and Radio 2 listeners voted their ground breaking album Liege & Lief'The Most Influential Folk Album of All Time'. Their story has been celebrated with television documentaries on BBC Four and Sky Arts.The band features founding member Simon Nicol on guitar and vocals, Dave Pegg on bass guitar, Ric Sanders on violin, Chris Leslie on fiddle, mandolin and vocals, and Gerry Conway on drums and percussion.
"Fairport is an institution, a festival, purveyors of memories, and keepers of the folk flame. But most of all they are a brilliant live band." Folk & Tumble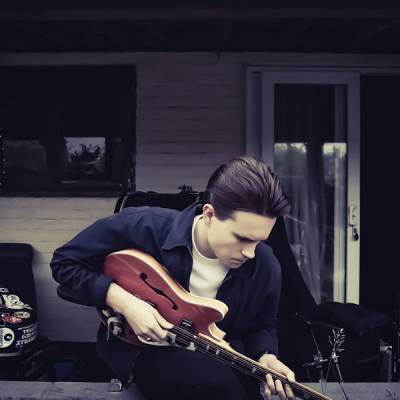 Luke Jackson, now 25, is an enigmatic and powerful singer songwriter from Kent drawing on his experiences, family life and poignant stories.  
His performance style and songwriting skills are constantly developing and improving as confirmed by him winning Album of the Year award 2019 from Fatea for his album; "Journals", along with Male Artist Of The Year in 2014 and 2016 and being nominated in 2013 for the BBC Radio 2 Folk Awards Best Emerging Talent and Young Folk Categories.