Words Weekend 2019
Elizabeth Day's How to Fail Live with Reni Eddo-Lodge

Join the award-winning author and journalist Elizabeth Day as she talks to Reni Eddo-Lodge for an uplifting and reassuring evening about growing from our mistakes and not being afraid. Inspired by her hugely popular book and podcast, How To Fail is Elizabeth Day's brilliantly funny, painfully honest and insightful celebration of things going wrong. Based on the simple premise that understanding why we fail ultimately makes us stronger, How to Fail reveals that failure is not what defines us; rather it is how we respond to it that shapes us as individuals. Plus there's the opportunity to ask Elizabeth your own questions: is 'success' a myth? How can we turn crisis into clarity? Learning how to fail is actually learning how to succeed better. And everyone needs a bit of that.
More info
Start time: 6pm
Venue: Sage Two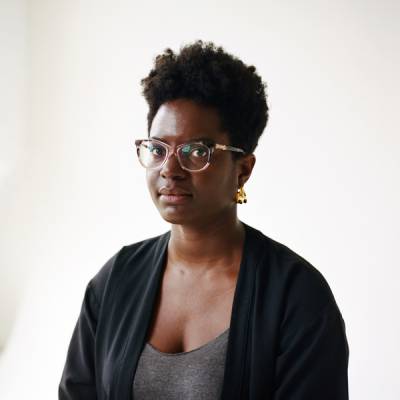 Reni Eddo-Lodge is a London-based, award-winning journalist. She has written for the New York Times, the Voice, Daily Telegraph, Guardian, Independent and Stylist. She is the winner of a Women of the World Bold Moves Award, an MHP 30 to Watch Award and was chosen as one of the Top 30 Young People in Digital Media by the Guardian in 2014. She contributed to The Good Immigrant. Her first book, Why I'm No Longer Talking to White People about Race, was a Sunday Times bestseller, won the 2018 Jhalak Prize, the 2018 British Book Award for Narrative Non-Fiction and was chosen as Foyles Non-Fiction Book of the Year and Blackwell's Non-Fiction Book of the Year. It was also longlisted for the Baillie Gifford Prize and the Orwell Prize, and shortlisted for the Books Are My Bag Readers Award for Non-Fiction. It has sold in six other languages, and was a bestseller in Germany.
As everyone deserves equal access to entertainment, every event in Words Weekend will be accessible. In addition to the gold standard access provision at Sage Gateshead, all events will be BSL interpreted and there will be a roaming interpreter facilitating conversations throughout the venue.
Words Weekend will post a Social Story on their website for anyone who might find new situations difficult and would like to know what to expect from the festival. Sage Gateshead also offer short familiarisation visits.
We request that everyone is tolerant to the needs of other audience members,  some of whom might need to take a break from a space during an event, for example. Lighting will be raised slightly higher than usual, sound levels will be limited at most events and more comfortable seating options will be offered in some spaces.  Please remember that not all disabilities or health conditions are visible. If you have any questions please contact [email protected]