The Lost Words: Spell Songs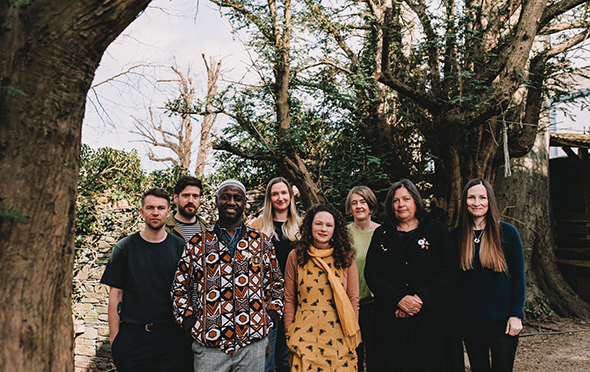 Spell Songs is The musical companion piece to The Lost Words and The Lost Spells by Robert Macfarlane and Jackie Morris, featuring the multifaceted talents and collaborative genius of the Spell Songs ensemble: Karine Polwart, Julie Fowlis, Seckou Keita, Kris Drever, Rachel Newton, Beth Porter & Jim Molyneux.
The Lost Words: Spell Songs enthralled audiences at sold out gigs across the UK in 2019, when they first toured their incredible musical companion piece to the acclaimed book The Lost Words by renowned nature author Robert Macfarlane and award-winning artist Jackie Morris.
Fans will be delighted to hear a new album is being created, taking further inspiration from The Lost Words and the more recent book, The Lost Spells, with Spell Songs Volume II scheduled for release in the autumn, with a UK tour scheduled for 27 January to 1 February 2022 – making its way to Sage Gateshead Saturday 29 January 2022.
ℹ️ Useful Information
Children under 14 must be accompanied by an adult.
Timings: 
Bars Open: 5.30pm
7pm: Doors
7.30pm – 8.20pm First Half
Interval
8.50pm – 9.40pm Second Half
Last Orders: 10.10pm
Please note timings are subject to change 
What to expect when you visit us >>
View our Booking Terms and Conditions >>
🚧 Construction works near Sage Gateshead
Site preparation works have now commenced on the NewcastleGateshead Quays development, to the east of Sage Gateshead. This means changes to the South Shore Road Car Park, pedestrian and car routes. Find out more.