Spiritualized
plus Alex Ward

Spaceman plays 16 different instruments on Everything Was Beautiful which was put down at 11 different studios, as well as at his home. Also he employed, more than 30 musicians and singers including his daughter Poppy, long-time collaborator and friend John Coxon, string and brass sections, choirs and finger bells and chimes from the Whitechapel Bell Foundry. So, there's a lot going on.
ℹ️ Useful Information
Children under 14 must be accompanied by an adult.
Timings
5.30pm: Building and bars open
7pm: Doors to Sage One
7.45pm – 8.05pm: Alex Ward
Interval
8.30pm – 10.30pm: Spiritualized
11pm: Last orders
Timings are subject to change 
What to expect when you visit us >>
View our Booking Terms and Conditions >>
🚧 Construction works near Sage Gateshead
Site preparation works have now commenced on the NewcastleGateshead Quays development, to the east of Sage Gateshead. This means changes to the South Shore Road Car Park, pedestrian and car routes. Find out more.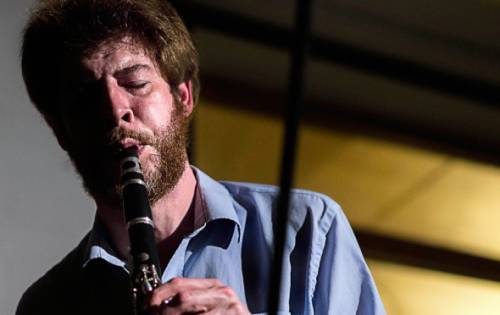 plus Alex Ward
Alex Ward's diverse musical activities since the early '90s have straddled the worlds of free improvisation, contemporary composition and avant rock, and have seen him collaborate with such iconic musical figures as Derek Bailey, Eugene Chadbourne and Thurston Moore, amongst a host of others. He was an integral part of Charles Bullen and Charles Hayward's acclaimed This Is Not This Heat project, and since last year he has become a member of the legendary band Pere Ubu.
His work as a composer/bandleader has encompassed his own ensembles such as Predicate, Forebrace, the Alex Ward Quintet and Item 4 alongside the long-standing collaborative duo Dead Days Beyond Help (with drummer Jem Doulton); while his solo releases have ranged from unaccompanied performances on clarinet and guitar to the layered studio creations found on 2021's Gated, his most ambitious work to date.