RNS: Death and the Maiden

Alina Ibragimova director/violin
Royal Northern Sinfonia
George Walker Lyric for Strings
Bach Violin Concerto in E major
Schubert Death and the Maiden
What an evening! The lush string writing of American composer George Walker (the first African-American to win the Pulitzer Prize for Music no less). The endless melodies and timeless beauty of Bach's sublime concerto with the superb Alina Ibragimova (described by the Northern Echo as 'utterly absorbing'). And the climax of the concert, Gustav Mahler's brooding arrangement of Schubert's dark and powerful Death and the Maiden string quartet. All in the superb acoustic of Sage One.
View the concert programme here.
Programmes and artists are subject to change at short notice due to Covid-19 restrictions.
We're trying something new this weekend. Our concerts will be streamed live, then from midnight they will be available on demand for a further 48 hours. Please join us for the live performance, then watch again over the weekend for free. Tickets for our on demand pilot scheme are available up to 30 minutes after the performance starts.
In memory of Alexander Buzlov, 1983 – 2020.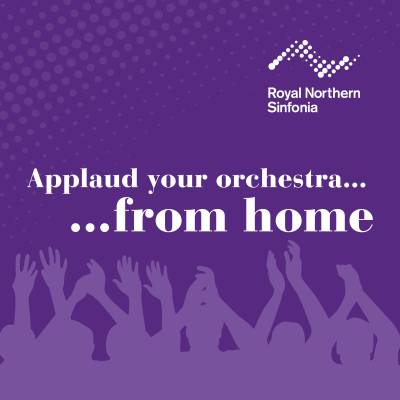 A message from the orchestra...
There is nothing quite like the sound of our loyal audience applauding. We missed it dearly during our live stream in an empty Sage One last week.
Whilst we are still unable to welcome audiences back into Sage Gateshead, we know you are watching at home and we are determined to end our concerts with the unique sound of YOU applauding YOUR orchestra.
We are asking you to send us an audio or video clip (approx. 10 seconds) of you clapping. This will be overlaid with your fellow audience members, and that wonderful noise will fill Sage One at the end of performances until we can welcome you back.
Please send your clips to [email protected] by 12noon on Monday (16 November).