RNS Moves
Sage Two

Zoë Martlew Slap On
Bach Lass, O Herr dein Ohr sich neigen
Bach Prelude No.6 in D Minor from the Well-Tempered Clavier
Bach Selection from Three-Part Inventions, remixed by Clarence Adoo
Bartok Romanian Folk Dances
Colin Matthews Mechaniks Bench 2
Zoe Dixon Reverie
Bartok Selection from Duos for Violin
Running time: 1 hour (approx.)
RNS Moves is back, with a new programme of contemporary repertoire alongside traditional classical works adapted for the ensemble and improvisations by soloists and the group as a whole. A core part of the RNS family, RNS Moves is our inclusive ensemble of disabled and non-disabled musicians, featuring members of Royal Northern Sinfonia and friends.
The eclectic programme highlights the group's versatility that stretches the boundaries and expectations of classical music.  Zoë Martlew's intensely rhythmic and percussive Slap On opens the concert, before exploring the music of Bach through improvisation and a unique reworking of pieces originally written for choir and keyboard. RNS Moves then turn their attention to the folk dances collected by Bartok during his travels in Romania in the early 1900s, before transporting us back to the twenty-first century with Colin Matthew's Mechanik's Bench 2.
The concert finishes with music for violins by Bartok, but before that we are excited to present the world premiere of Zoe Dixon's Reverie, featuring James Risdon on recorder. Reflecting on the last couple of years, James shared with us his thoughts on Dixon's new work.
'Nothing in my repertoire seemed appealing or appropriate; I found it difficult to play, to learn, even to listen. A year on and I decided to ask Zoe for a piece which reflected the year we had lived through. The result is a reverie, full of the twists and turns of a mind seeking to make sense of a new normal. The downward inflection to many of the phrases give a plaintive tinge to the music. The sweeping melodic lines have a tenderness and beauty but the sense of unease and longing is never far from the surface. The angular key of F sharp minor is perhaps not an obvious starting place for the recorder, but this is no pastoral idyll. Here the recorder is challenged to find its most expressive and Romantic voice.'
This concert has various ticketing options, including Pay What You Decide for seats on Levels 2 and 3 so you choose how much you pay for your ticket. Why not give this a try? Level 1 cabaret seating is set priced.
RNS Moves
James Risdon recorder
Marion Craig trumpet
Clarence Adoo headspace
Steph West harp
Rachael Starritt piano
Tristan Gurney violin
Siobhan Clough violin
Malcolm Critten viola
Steffan Morris cello
Siân Hicks double bass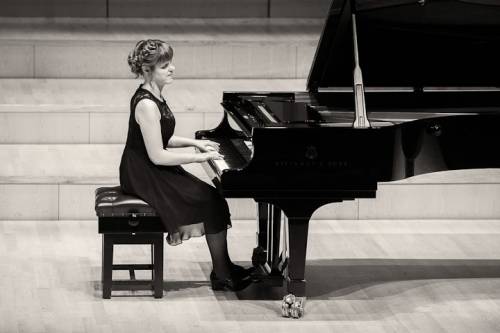 Rachel Starritt, piano
This opportunity to take part in the RNS moves project has been beyond thrilling. It gives me a chance to develop my soft skills and personal qualities, while establishing a career in the professional industry as a visually impaired musician. This opportunity also allows me to work with fellow musicians from the Paraorchestra, which I am very happy about.
My name is Rachel Starritt and I was born blind as a result of Retinopathy of Prematurity. I started playing the piano at school and have been a student at the Royal Welsh College since 2006, with my piano teacher Alison Bowring. I am currently a postgraduate student there. My passion is Classical and Jazz piano, including improvisation in both genres.
This project for me will enable musicians to get together and develop music for sharing, which will be appreciated by everyone during these difficult times. Improvisation is a human activity, since life changes from one moment to the next and we learn to deal with sometimes unexpected situations along the way and get out of them smoothly. RNS moves is the platform challenging innovation.
Siobhan Clough, violin
It is not only important for ensembles to be integrated on a professional level but also to see it live in action. Freelance musicians are struggling to find performance-based work now due to COVID-19, so the purpose and timing of the project couldn't be more poignant.
RNS Moves facilitates a wonderful opportunity to make music and explore a varied repertoire in new ensemble formats. The improvisation aspect to old and new works, brings them new life.
This project brings together a collection of instruments that have never played the Vivaldi, making the preparation process for this work particularly exciting due to the endless musical possibilities.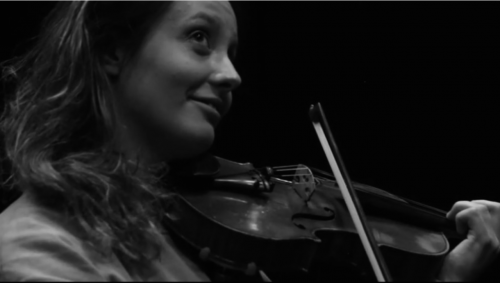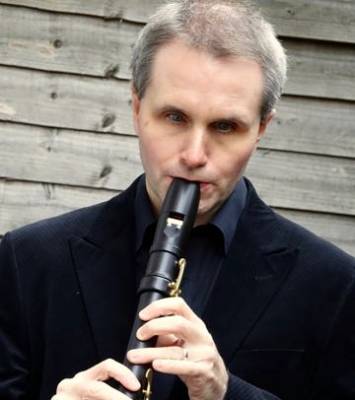 James Risdon, recorder
I am thrilled to be returning to work with RNS Moves. The commitment to diversity and genuine inclusion is of course at the heart of RNS Moves; But this is not a token gesture to tick a box. As a musician who has a disability, it is the sense of artistic adventure and musical ambition that defines this group for me.
Diversity is having a disabled guest artist. Inclusion is collaborating with musicians who have disabilities, sharing perspectives  and discovering new ways of working. At the end of this journey, I am simply one musician among equals. Groups like RNS Moves simply didn't exist when I was young; in fact they didn't exist five years ago. This is what gives RNS Moves such a feeling of energy and vibrancy and what makes it special for me.
As a blind musician, taking on a gig like this with a programme of entirely new music is exhilarating and challenging in equal measure. My first job is to get scores translated into braille which I do using some brilliant software called Goodfeel. I then spend a considerable time familiarising myself with the scores before picking up a recorder. There is always a time for me when the dots on the page turn into living, breathing phrases of music. It is then that the nerves turn to adrenaline and I can look forward to the gig.
Steph West, harp
I was lucky to start harp whilst at the University of Birmingham studying medieval music. I'd played violin and piano before but it was clear after just six weeks that harp was my instrument. I still love it now: feeling the strings, my fingers dancing, a musical space open in front of me.
My disability directly affects my music as it involves my right hand. I was born with an upper limb difference called macrodactyly. Most people don't see the difference even if they are watching me play. It took a several years and two hand surgeries before I could access the music I loved but it was worth it. Now, I commission my harps so they are left handed and I adapt the bass part to fit my right hand. I gravitate towards music where you create, arrange or improvise your own parts.
Since starting to work with the Paraorchestra in 2012 and RNS Moves in 2018 I've watched the world of professional integrated / inclusive music unfurl. It's a very exciting time, meeting a new generation of players coming forward. Every ensemble does something different and I'm really enjoying the chamber music that we make with RNS Moves. Like many people with a non-standard body I never though I would play in such an environment so this is a precious opportunity. I really appreciate how much the team embraces new ways of working with us and is clearly investing in this project. We are building something new together.