Queer Folk Presents: The Pride Tour

George Sansome and Sophie Crawford from Queer Folk curate a night of LGBTQIA+ musicians to celebrate Pride! Come along to hear songs from the archive celebrating LGBTQIA+ history and brand new music for Pride. Queer Folk has been travelling around the country gathering music and unearthing LGBTQIA+ history hidden in traditional music, come along to find out more and celebrate Pride with us!
Line up includes Hannah James, Amy Thatcher, Holly Clarke, Maddie Morris, Sophie Crawford and George Sansome.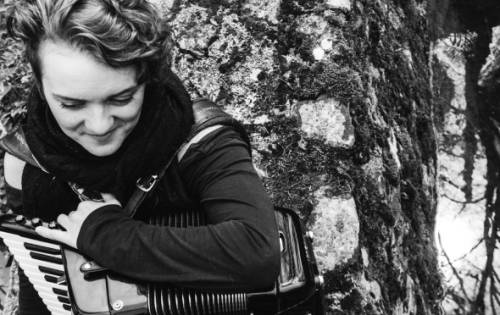 Hannah James
Described as "a true original" by the Guardian, spellbindingly innovative musician and dancer Hannah James has been one of the key figures in the revival of English percussive dance in recent years.
Renowned as one of the best accordionists on the British folk scene, her musicianship extends far beyond the tradition and flawlessly incorporates beautiful vocal stylings with both classic and contemporary applications of English clog dance.
Hannah has worked and performed with Maddy Prior, Seasick Steve, The Levellers and Songs of Separation. She is currently part of award winning vocal trio, Lady Maisery and a duo with French cellist Toby Kuhn.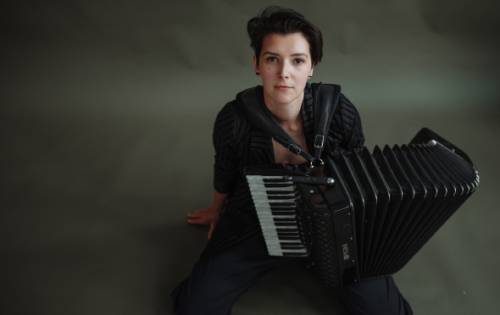 Amy Thatcher
Amy Thatcher is an accordionist and composer based in the North East of England. After primarily working alongside The Shee, Kathryn Tickell and We Are The Monsters, 2019 saw the release of her debut album Solo – a dynamic and expressive instrumental album exploring new textures and arrangements for solo accordion. Amy learnt to Let What's In, Out, with her latest solo release in 2021 – she shares her experience of having premature babies and motherhood.
She is now working towards the release of a duo album in 2022 with drummer Fran Knowles, Emergency Of The Female Kind, exploring themes around feminism, pride and general outrage.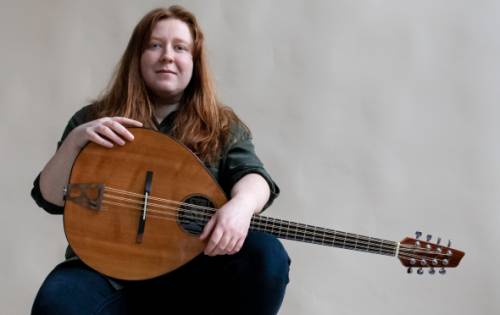 Holly Clarke
Holly Clarke, a singer from the Lake District who is steeped in the tradition of ballad singing, is a singer who explores these old songs and finds new ways to perform their unique narratives. Storytelling is at the heart of what Holly does as an artist and this has been influenced by the field recording singers like Nora Cleary and Sarah Anne O'Neill.
"Holly Clarke is a Cumbrian singer of great strength and class. Whether solo or in collaboration, Holly is a total all-rounder, with the story-tellers gift to make the listener laugh, cry and just glad to be in her presence" – James Fagan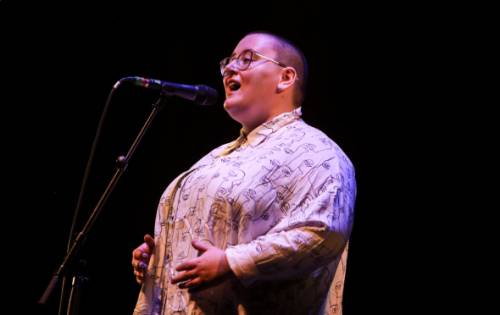 Maddie Morris
Maddie Morris is an exciting up-and-coming folk musician whose powerful, poetic and insightful music uses traditional and contemporary folk song to tackle issues of social inequality.
Graduating with a first-class honours degree in folk and traditional music from Leeds Conservatoire, Maddie explores not only the role of traditional songs when they were being sung by  their source singers, but their varying meanings in a contemporary context.
Maddie received the BBC Radio 2 young Folk award in 2019 and has been described by Jim Moray as "Leading the next generation of socially conscious songwriters."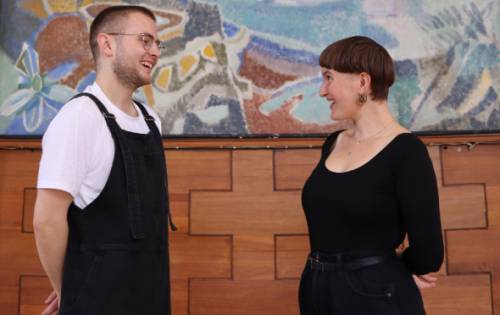 Sophie Crawford and George Sansome
George Sansome and Sophie Crawford are the duo who created Queer Folk – an organisation that researches queer music and champions LGBTQIA+ musicians. Using the material they have found in the archives, they now perform queer folk music as a duo!
George's solo album was one of Songlines magazine's Essential 10 Folk Albums of 2020 and he also plays with BBC Radio 2 Young Folk Award nominees Granny's Attic. Sophie's 2018 album 'Silver Pin' was Mainly Norfolk's 2018 album of the year. Together, they're spreading queer folk music far and wide!
Sophie – Facebook | SoundCloud | Bandcamp