MC² - Mini Conference: Inclusive Approaches to Understanding Voice Change in Young Singers
A half-day conference on inclusive approaches to understanding voice change

Sage Gateshead is delighted to present MC2, the sixth in our series of mini conferences for music leaders, music teachers, and other professionals working with children and young people who are experiencing challenging circumstances. Following the success of our November 2021 hybrid MC2 event, this is our second hybrid mini conference and we are thrilled to make more places available by hosting the event in person at Sage Gateshead and online simultaneously. This event is made possible by Youth Music funding.
Delegates will develop awareness and understanding of inclusive practice when working with young people's changing voices. MC² will include presentations, workshops and a panel discussion. Delegates will come away with new knowledge, insight, skills and contacts.
Suzanne Chadwick will explore the practical challenges of working with young singers assigned male at birth in group contexts, developing delegates' understanding of the physicality of voice change and exploring strategies to support young singers. Mike Woodhams will explore working with trans, non-binary and gender nonconforming singers, discussing empathetic approaches to language and musical content to support delegates' understanding of how to meet the needs of young people they work with. Sunderland Youth Choir will lead a workshop in which Young Vocal Leaders will share their experience of creating an inclusive space for young people. With young people at the heart of the activity, delegates will develop an understanding of how youth voice can be at the core of inclusive practice when working with young singers.
Important Information:
This is a hybrid event taking place in the building, in Northern Rock Foundation Hall & Online.
What to expect when you visit us >>
🚧 Construction works near Sage Gateshead
Site preparation works have now commenced on the NewcastleGateshead Quays development, to the east of Sage Gateshead. This means changes to the South Shore Road Car Park, pedestrian and car routes. Find out more.
A 25% discount is available for Music Education Hub staff and music teachers, Youth Music funded organisations and students. Please email [email protected] to receive a promo code.
A Look at the day:
9.15 – 9.30am
Tea and Coffee on arrival for in person delegates
Zoom room opens for online delegates

9.30 – 9.40am
Welcome for all delegates
9.40 – 10.10am
Workshop 1: Suzanne Chadwick – Understanding voice changes of young singers assigned male at birth.
This session will explore the physicality of young singer's voices, sharing practical strategies which will develop delegates' understanding of working with singers assigned male at birth. Delegates will develop techniques and approaches which can be used to support young people experiencing voice change, and with this knowledge, delegates will be supported to encourage young people to continue to engage with singing.

10.10 – 10.40am
Workshop 2: Mike Woodhams – Inclusive approaches for working with trans, non-binary and gender nonconforming young singers
This session will explore, through a rounded holistic approach, ideas of working with trans, non-binary and gender noncomforming singers and to encourage delegates to consider interactions with young people in various settings through a gendered lens.
10.40 – 11am Screen Break / Networking
11.00 – 11.15am Provocation – lived experience – TBC
11.15 – 11.55am
Sunderland Music Hub – Experiences of a Youth Choir
Sunderland's Young Vocal Leaders will lead this session and will share some of the techniques developed through Sunderland Youth Choir that have helped to create an inclusive and welcoming space for young people. They will lead practical activities to show how members of the youth choir have an autonomous voice in choosing their roles within the choir as well as demonstrating their leadership

11.55 – 12pm Change over
12.00 – 12.30pm
Panel Discussion
Panel speakers will offer responses to questions collected from delegates throughout the morning.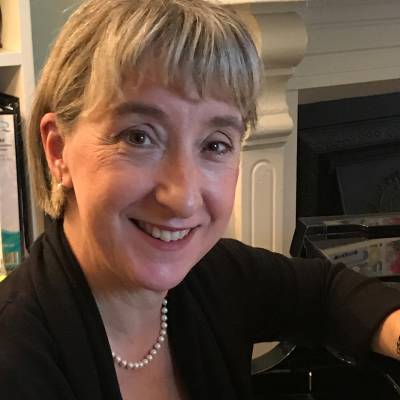 Suzanne Chadwick
Suzanne Chadwick, MA (Music), MA (Voice Pedagogy), is a graduate of the University of St Andrews and the University of Wales Trinity St David. Originally hailing from Leeds, she spent many years of vocal study in New York and has performed widely within the UK, Europe and the US. Now based in Dublin, Suzanne is a passionate educator of young singers and combines her many years of teaching experience with an active engagement in voice science and research. She currently lectures in Voice Pedagogy at the University of Limerick where she is also a PhD candidate, studying voice change in adolescent boys. Suzanne has presented research papers at conferences in the UK and Ireland; her research interests include the adolescent voice, vocal registers, breathing methodology for singing and vocal health.
Mike Woodhams
Mike Woodhams is an experienced vocal coach and singer. Mike's experience outside of his research primarily sees him engage with students, both one on one and within a classroom setting. His work specialises in transgender / non-conforming (TGNC) voices, with an emphasis on the singing voice and the development of practices around TGNC singers. Mike's pedagogical research hopes to further the approach to teaching TGNC singers in vocal studios and classrooms.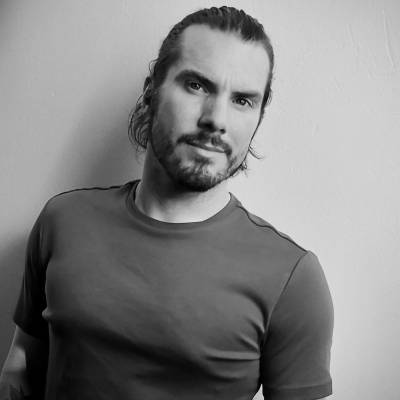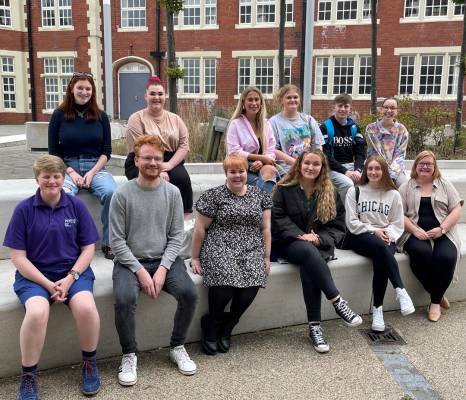 Sunderland Youth Choir
Sunderland Young Vocal Leaders are a group of young people aged 16-20 who have worked with Sunderland Music Hub and National Youth Choirs of Great Britain to develop their vocal leadership skills. Through engaging with the Young Vocal Leaders programme they have developed some of the technical skills required to lead choirs and singing groups, and have worked with Sunderland Music Hub to start a new Youth Choir in the city, ensuring inclusion and youth voice are embedded in the project.