José González
plus Group Listening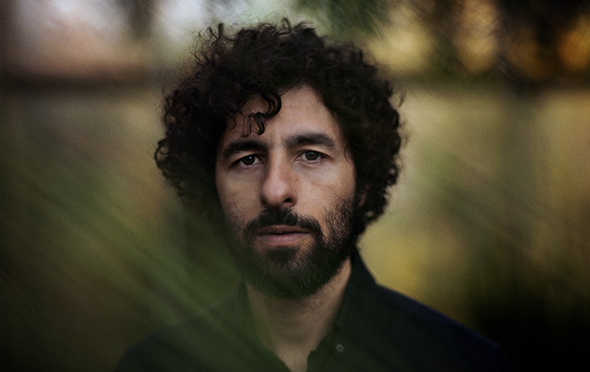 It's easy to overlook the fact that, despite only three solo albums in 18 years, José González has packed out distinguished venues from Sydney to Tallinn – via Berlin, Barcelona and Rio De Janeiro – and even sold out London's prestigious, 4000+ capacity Royal Albert Hall a full three years after his last acclaimed collection, 2015's Vestiges & Claws.
He has sung with Sia (on Zero 7's The Garden), dominated the soundtrack to Ben Stiller's The Secret Life of Walter Mitty, seen his irresistible cover of The Knife's 'Heartbeats' employed in one of the century-so-far's most striking advertising campaigns (for Sony BRAVIA), won Best Song in a Game for 'Far Away' (included in Red Dead Redemption) at the 2010 Spike VGA Awards, and recently his cover of Massive Attack's 'Teardrop' was featured in an iconic scene in The Last Dance, Netflix's recent documentary about Michael Jordan. He has earned platinum and gold records in the UK, Australia, New Zealand and his Swedish homeland and he recently hit the milestone of a billion streams on Spotify alone.
Since he first arrived with debut single 'Crosses' back in 2003, both he and his music have remained dependably quiet and unassuming. To underestimate him on account of his modest nature, however, would certainly be regrettable. What a relief it is to be reminded that you don't have to be loud to be heard.
Group Listening
Meditative heavy hitters Group Listening (Stephen Black aka Sweet Baboo & Paul Jones) with be joining José González on the Sage One stage.
GroupListening's first album, Clarinet & Piano: Selected Works, Vol.1, was a haunting, reflective and lovingly considered selection box of musical reworkings. It featured reimagined tracks by the likes of Arthur Russell, Brian Eno and RobertWyatt. But it was also much more than that. In making their own record of reimagined musical works, the two musicians were doing what all music fans do: comparing favourite tracks, turning each piece over for new meaning and developing a musical understanding of each other in the process.