Jez Lowe's Ice-elation Day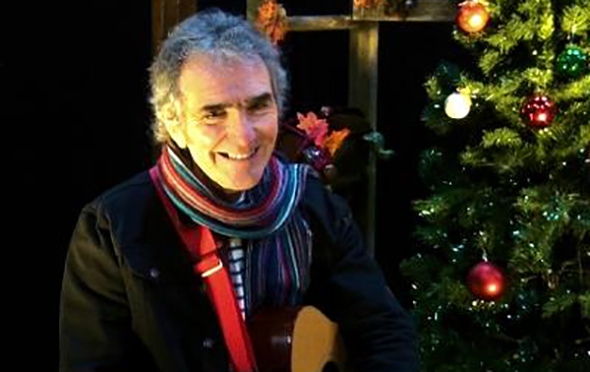 Songs and festive cheer from the North country for a bright new Winter's day! With Jez Lowe and the Bad Pennies.
Jez Lowe's annual Christmas tour has become quite a tradition in recent years, striking out from his native North East England to entertain audiences across the whole of the UK. Award winning songwriter Jez Lowe will be joined by his intrepid touring band so expect a musical feast of guitar, cittern, fretless bass, fiddle, melodeon, piano, whistles and their trademark harmony vocals!
'Jez Lowe is one of our finest songwriters.' BBC Radio 2
And this year, the band once again invites special guest Benny Graham- actor and balladeer- to share the music, merriment and mirth of Christmas in the North-East. Part folk concert, part music-hall revue. Sing along, laugh along, and drive the cold winter away.
ℹ️ Useful Information
Children under 14 must be accompanied by an adult.
Timings
5.30pm: Bars open
7.30pm: Doors to Sage Two
8pm – 8.55pm: Performance 1
Interval
9.25pm – 10.30pm: Performance 2
Last orders: 11pm
Timings are subject to change
What to expect when you visit us >>
View our Booking Terms and Conditions >>
🚧 Construction works near Sage Gateshead
Site preparation works have now commenced on the NewcastleGateshead Quays development, to the east of Sage Gateshead. This means changes to the South Shore Road Car Park, pedestrian and car routes. Find out more.