From The Glasshouse #5
Featuring Kay Greyson, Jamilah & Dayna Leadbitter

From the Glasshouse brings you a garden of musical delights including homegrown talent, wildflowers from further afield, and brand new music which has been lovingly nurtured in our iconic glass building.
Expect special one-off performances, intimate sets, the occasional surprise guest and a cosy and relaxed feel. Offering up a place for you to discover your new favourite artist from folk to pop and everything in between.
The leafy line-up for April features: rapper and performer Kay Greyson, singer-songwriter Jamilah and Dayna Leadbitter.
This concert has Pay What You Decide for seats on all levels so you choose how much you pay for your ticket.
From The Glasshouse #6 is happening in May with even more great artists to be announced shortly so do keep a look out!
ℹ️ Useful Information
Children under 14 must be accompanied by an adult.
Timings:
7.30pm: Doors to Sage Two
8pm: Jamilah
8.30pm: Dayna Leadbitter
Interval
9.25pm – 10.05pm – Kay Greyson
Timings are subject to change 
What to expect when you visit us >>
View our Booking Terms and Conditions >>
🚧 Construction works near Sage Gateshead
Site preparation works have now commenced on the NewcastleGateshead Quays development, to the east of Sage Gateshead. This means changes to the South Shore Road Car Park, pedestrian and car routes. Find out more.
This gig has been programmed by Sage Gateshead's Young Programmers Group. Established online during 2021, the 15 members of the group (aged 16-25) are working on events that will highlight and champion local talent and bring diverse, innovative and exciting artists to our stages.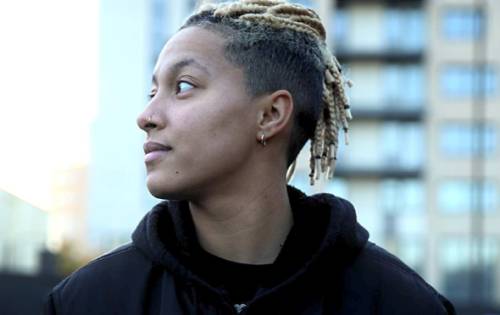 Kay Greyson
Rapping and performing since she was a teenager, 22 year-old Kay Greyson has gained a reputation in Newcastle as the hardest working artist there is. Period. Her sound fuses the flair and style of modern hip-hop with the skill and sensibilities of the golden era, hitting with the vibe of Lil Uzi Vert and the substance of Mos Def. Having already supported hip-hop legends like The Game, KRS One, DJ Yella and Akala, to name but a few, Kay continues to create her own legend. Kay's exuberant live performances, including one at The Royal Albert Hall for the MYF Youth Proms, another at BBC Introducing Live in London, a packed out performance at Hit The North music festival and a string of top-drawer singles earned her the award of Newcomer of the Year at the 2019 Journal Culture Awards.
"A local MC and artist who deserves to be topping rather than opening the day, Kay Greyson was on blazing form with her De La Soul style of laid-back, intelligent, rhythms." – NARC Magazine
"Over the two years RIDE Music has been active, Kay has been one of our most featured artists; in part down to her incredible work ethic when it comes to performing live – if we had the stats I'm sure she'd place highly in a 'Most Performances 2018' rap league table." – RIDE Music
Jamilah
Jamilah is the sound that you never knew you needed.
Hailing from Northern England, the singer-songwriter not only delivers from the heart, with soul and passion, she delivers so much more, as is shown by her numerous accolades to date.
Having garnered support across a number of BBC Radio platform's and Capital Xtra, Jamilah was picked as one of BBC Introducing's '10 Tips for 2020′ and her lastest single, the addictive, After 10 is fresh off being BBC 1xtra's #TrackOfTheWeek
Specialising in Soul and R&B. Jamilah has collaborated with the like's of Alex Opal, been lauded over by Craig Charles, and has supported superstars of the calibre of Nelly, and Tinie Tempah, among others.
Jamilah followed up her hit, After 10, with the release of the equally sumptuous, debut EP, Love & Practice; her soul continues to flow and this rising star looks set to strike the chords of your heartstrings with latest offering Me&You.
Website | Twitter | Soundcloud | YouTube | Instagram | Facebook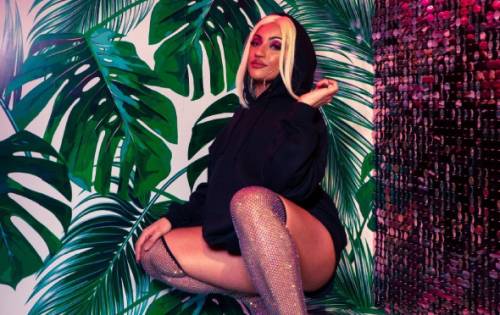 Dayna Leadbitter
British-Jamaican singer / songwriter Dayna Leadbitter crafts soulful pop jazz influenced anthems. Born and raised in the North East of England, Leadbitter began her recording career in bands around the North East honing her craft. Influenced by Kehlani, Lauryn Hill and Etta James, Leadbitter's own take on music pulls from the experiences of twenty something year olds and moulds them into relatable songs.