From The Glasshouse #3
Featuring Lyras, Ni Maxine & Francine Luce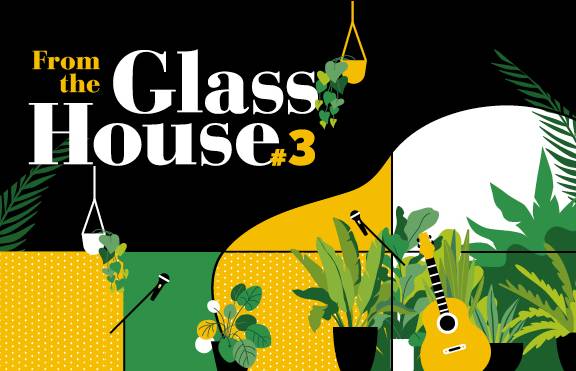 From the Glasshouse brings you a garden of musical delights including homegrown talent, wildflowers from further afield, and brand new music which has been lovingly nurtured in our iconic glass building.
Expect special one-off performances, intimate sets, the occasional surprise guest and a cosy and relaxed feel. Offering up a place for you to discover your new favourite artist from folk to pop and everything in between.
This month's leafy line-up features: Lyras who will be playing an extended set, Neo-Jazz Singer-songwriter Ni Maxine and talented Jazz singer-songwriter composer, improviser, performer Francine Luce.
If you caught the short performances filmed in unusual corners of Sage Gateshead in our Sage Sessions series, join us for this new, live version on the main stage.
From The Glasshouse #4 is happening in March with even more great artists to be announced shortly so do keep a look out!
This concert has Pay What You Decide for seats on all levels so you choose how much you pay for your ticket.
ℹ️ Useful Information
Children under 14 must be accompanied by an adult.
Timings
Doors: 7.30pm
Francine Luce: 8pm
Ni Maxine: 8.25pm
Interval
Lyras: 9.10pm
Please note timings are our best estimate and are subject to change. 
What to expect when you visit us >>
View our Booking Terms and Conditions >>
🚧 Construction works near Sage Gateshead
Site preparation works have now commenced on the NewcastleGateshead Quays development, to the east of Sage Gateshead. This means changes to the South Shore Road Car Park, pedestrian and car routes. Find out more.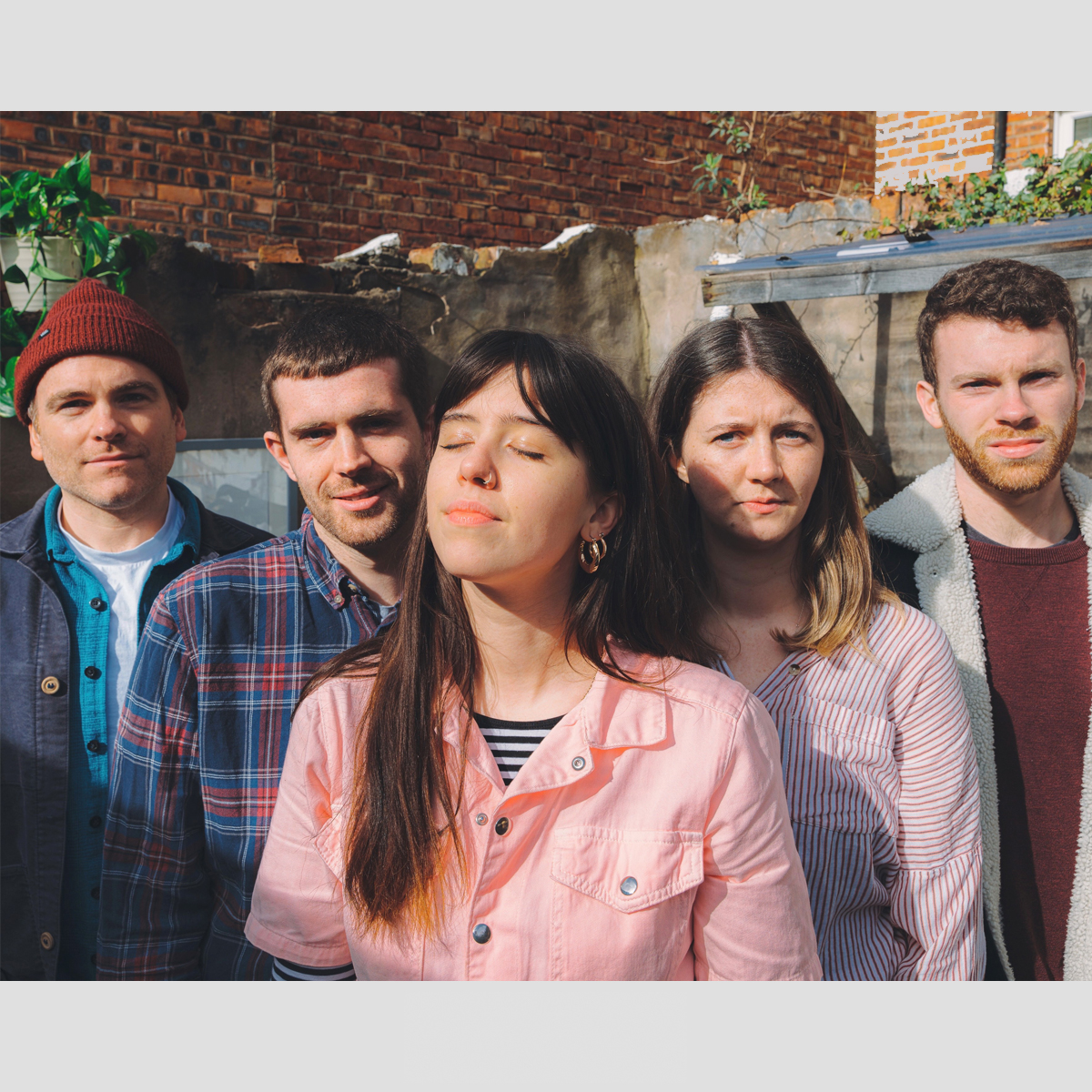 Lyras
Lyras are a band based in the north of England. Taking influence from artists such as Hiatus Kaiyote, Corrine Bailey Rae and Moonchild, LYRAS use dreamy vocal harmonies and a sophisticated sonic backdrop to create a sound grounded in soul, jazz and contemporary R&B. LYRAS have been working and recording in the region separately with different projects for over 10 years, however the band formed just months before the pandemic in 2020. They had to navigate a new musical landscape and faced the reality of getting a new band off the ground with no opportunity to play live. They bided their time, recording and releasing 3 singles and eventually made their live debut in August 2021, selling out their first headline show. LYRAS are currently writing and in the process of recording new material and hope to play live as much as possible in 2022.
Ni Maxine
Ni Maxine is a Neo-Jazz Singer-Songwriter; a black woman navigating the modern world and exploring themes of home, identity, self-esteem and belonging. It is a testament to Ni Maxine's talent that so soon after taking her art seriously, her song Justice was selected as BBC Radio 1's Tip of the Week.
"I would like to be like a Billie Holiday of the 21st Century," she says. "As an artist, I have the responsibility to reflect the times and to uplift people."
Based in Liverpool, Maxine draws inspiration from her childhood split between Bristol and London, steeped in deep cultural reference-points of black history. She recalls her father's love of jazz, her mother's love of funk and rare groove, as well as her Sunday mornings in a gospel church, where she first learned to sing.
Her message is clear; "I want to inspire young people who are having (or had) a similar experience to what I had, growing up, and cultivate community. The algorithm divides us, but we are more powerful when we are united."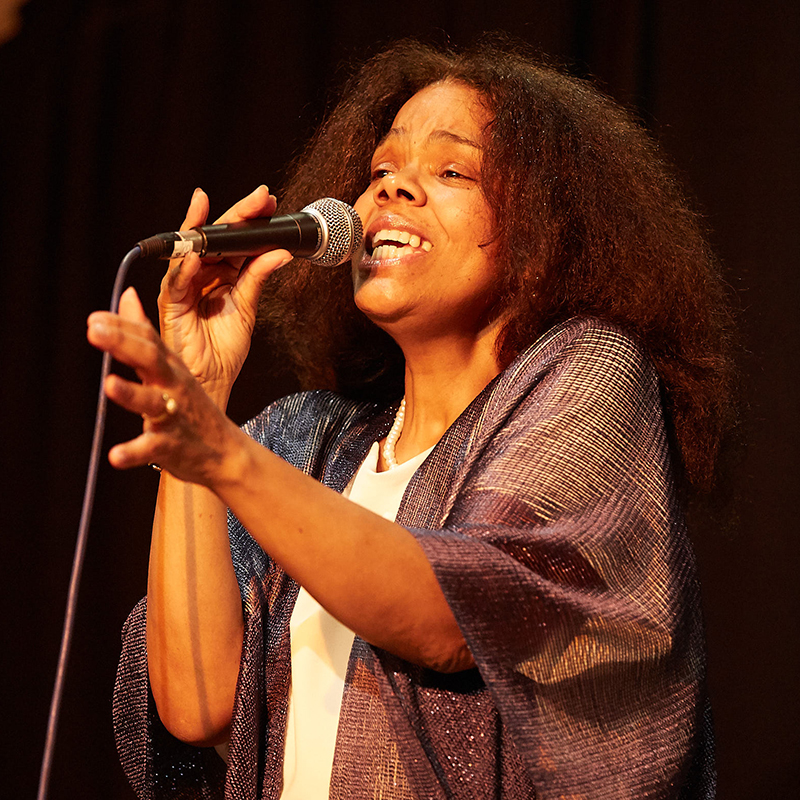 Francine Luce: One voice-One Bass
Francine has been on the international music scene since early 80's. Born in France, she started her career as a singer-songwriter in Martinique where she is originally from. Francine is well known for her skill at redefining the voice. For her, the voice is a versatile instrument which can be reshaped according its purpose: for example she can sing "straight" with the warmth, range and vibrancy of a great jazz or blues vocalist and, in a moment, alter her voice to create pure sounds drawn from nature and life's experience. It is this special blend of song and sound which makes Francine's treatment of the voice so special.
Since covid, Francine developed her solo singing; Francine Sings and appeared at the online Manchester Jazz Festival 2020. She was selected to be part of the Sage-Gateshead Summer studios. She currently attends the BTA (British Tinnitus Association) online support groups, presenting her new project sing/share.
As a songwriter-composer, Francine creates innovative compositions, highly colourful pieces linking groove, Jazz with Free Improvisation.