Brass in Concert 2021
3rd Youth Brass In Concert Championship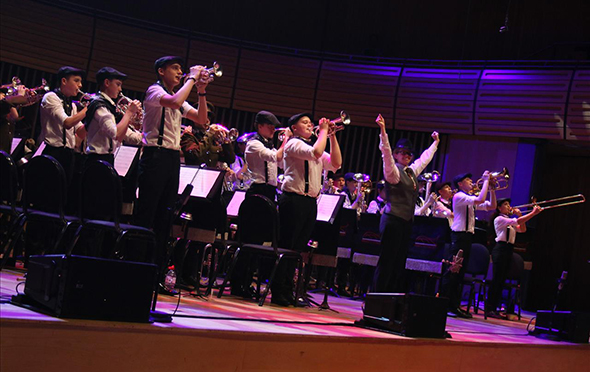 Brass in Concert 2020.
Brass in Concert 2020 was due to take place in November last year but due to COVID-19 it was unable to go ahead. If you had tickets to any of the 3 performances taking place as park of the Brass In Concert Weekend 2020 our Box Office Team should of been in touch with you; if you have not heard from them please email [email protected] and use the subject line Brass In Concert 2021. Please include your original order number and one of the team will get in touch with you as soon as possible about your order options.
The World's premier brass band entertainment festival returns to Sage Gateshead but in a break with tradition the main events will all be held on Saturday 20 November.
The 3rd Youth Brass in Concert Championship features five outstanding youth bands performing 20 minute programmes in pursuit of the coveted title "Youth Brass in Concert Champions".
For anyone attending the 44th Brass in Concert Championship later in the day we can promise that this will be a real bonus, perhaps for the first time, to have a chance to hear the fabulous young musicians we will be presenting.
The draw for Youth Brass in Concert is:
1. Houghton Area Youth
2. Elland Silver Youth
3. Lions Youth Brass
4. Enderby Youth
5. Youth Brass 2000
The Brass in Concert festival is widely recognised as a North East Success Story since its creation in 1977 and is the leading event of its kind in the World appealing to all ages and lovers of all forms of music and entertainment.