During lockdown Sage Gateshead commissioned four stellar international artists: Anohni and Yoko Ono, John Grant, Moor Mother and Tune-Yards, to each create a new music film reflecting their experience of the climate crisis and pandemic. Release of the new music films coincides with COP26, the annual United Nations global summit to tackle climate change. This year's climate summit, held in Glasgow, is being described as the last chance for governments to commit to the change needed to prevent climate catastrophe.
Variations includes new songs and films, 'I Love You Earth', first recorded in 2015 as a duet between Anohni and Yoko Ono, with a new film created by Yoko Ono and The Rainforest Trust, 'Faint Positive Lateral Flow' from John Grant, Moor Mother with 'Spring Again' and 'Time No Time' from Tune-Yards.
In this blog, Sage Gateshead's Director, Contemporary Music Wendy Smith explains more about the inspiration behind Variations, and why this moment in time is so important for us as an international music venue: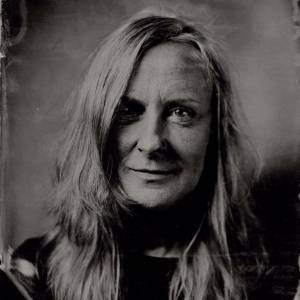 Variations is a quartet of musical variations on themes of covid variants, that sent the world into lockdown, and climate variations that could tip the Earth's systems into an uninhabitable state. Four songs with accompanying films by four artists that express love for the Earth, all species and the air we breathe. The songs are an expression of grief and loss for the world we had that has gone, a testimony of injustice and a plea to work together, to imagine change and act now.
The artists who created Variations all come from, live or work in the USA, each is connected to audiences in Gateshead and the North East of England. In 2008 Yoko Ono held her major retrospective exhibition 'Between the Sky and My Head' at Baltic, Centre for Contemporary Art, Sage Gateshead's next-door neighbour. Anohni and Tune-Yards both performed at Sage Gateshead between 2009 and 2015. John Grant's performances included a national tour with Royal Northern Sinfonia, orchestra of Sage Gateshead in 2014, which was live streamed globally in 2020 in support of the Music Venue Trust 'save our venues' campaign. Moor Mother performed at the TUSK festival in 2018 as part of Irreversible Entanglements and in 2019, performing a specially commissioned piece with London Contemporary Orchestra.
During lockdown, while venues were closed and live music was on pause, Sage Gateshead wanted to continue relationships with international musicians and find new ways to present artists who couldn't travel. Environmental responsibility is at the heart of our venue and we are working with artists and audiences to reduce emissions and make change. We wanted to fill the unprecedented silence with music and in this time of climate crisis, link artists to audiences in ways that have less impact on the planet than the usual models of international touring and travel.
In August 2021, the United Nations Intergovernmental Panel on Climate Change (IPCC) released its latest climate change report that states, it is: 'unequivocal that human influence has warmed the atmosphere, ocean and land'. That the 'scale of recent changes across the climate system as a whole and the present state of many aspects of the climate system are unprecedented over many centuries to many thousands of years', we are already seeing more extreme weather, droughts, floods and fires. Furthermore, whereas the 2015 Paris Agreement aimed to set international targets for carbon reduction that would limit global warming to between 1.5°C and 2°C, the IPCC's report shows clearly that any rise above 1.5°C will have catastrophic consequences. Without deep and immediate reductions in carbon dioxide and other greenhouse gas emissions, temperatures will rise more than 2°C by the end of the 21st century.
Time is running out. Temperatures are rising. The natural world is declining. Global connection and communications are crucial to motivating everyone to act together with optimism that we can save the planet. The Earth is our root, our home and radical change is needed. Music and voice can be instruments of revelation, liberation and activism. Through music and song, we can imagine a world where we all work together to re-imagine systems, protect the Earth, all species, stop the climate crisis and promote climate justice.
As a music venue, Sage Gateshead can self-educate and raise awareness with others, understand the intersectionality of climate change, the interconnectedness of poverty, racism, health and social inequalities. We can commit to making change, take steps, amplify the impact and causes of climate change and model the solutions.
We are part of the music industry supply chain of music production and performances that can have high impact on the environment. This is not just about the environmental impact of the venue, the buildings, it's about touring, travel, freight, scale of productions, catering. There are some steps that can be taken, green riders, carbon offsetting, not touring, less touring, other methods of production and performance. We can also support artists by commissioning new music that reflects the world we live in, tells stories, motivates people to collaborate and make change. Every new song, or piece of music is a new beginning, that can contain seeds of change. We can engage in conversations with our audiences and help them make positive change. And we can amplify the voices of the next generation, whose future is at risk.
– Wendy Smith – Director, Contemporary Music.
November 2021
Variations
Variations, our first digital mini-festival features four new commissions from a stellar line-up of international artists. All four new pieces are live now on BBC iPlayer (UK only) or the Sage Gateshead YouTube channel.