Big Sing For Mini Singers 2023: In The Garden
Calling all butterflies, beetles and bugs to a musical exploration of the colourful world of sunshine, nature and mini beasts. Packed with singing and dancing – perfect for young learners – The Big Sing for Mini Singers a great way to learn new songs and broaden children's learning and love for music in a fun and engaging way.
With an uplifting, exciting performance in Sage Two to look forward to in summer term, this will be a big hit with mini singers and an excellent way to end the academic year.
The Big Sing for Mini Singers package includes:
· Teacher training at Sage Gateshead on Thursday 4th May 2023.
· Digital resource pack including audio, teaching notes & digital tutorials.
· Live participatory performance in Sage Two at Sage Gateshead on Wednesday 28th, Thursday 29th and Friday 30th June 2023, choice of 60 minute AM or PM performance.
Suitable for:
Foundation and Key Stage 1.
Group size at performance and price:
£190 for up to 35 people.
£330 for up to 70 people.
Total number to include both students and staff, additional people will be charged at £5 per head (up to a maximum of 8 people before moving into the next price bracket).
To enrol please complete the online enrolment request form below:
ENROLMENT CLOSES: Friday 21 April 2023
Submission of this form:
Please be aware that the submission of this request form is not a confirmation of your booking.
Sometimes online forms are not able to be removed from our website as quickly as booking requests come in, you will therefore be informed if your request has been unsuccessful.
For any queries about your booking request, please contact schoolbookings@sagegateshead.com
If your request is successful:
Booking confirmation: You will receive an acknowledgement of your enrolment request by email within 14 days of submitting your form. This will secure your spaces on the project. If you do not receive an acknowledgement within this time, please contact schoolbookings@sagegateshead.com.
You will receive a booking order confirmation email from our Box Office team within 28 days of submitting your form.
Invoicing for the project will take place between 21st April (enrolment closing) and 4th May (Teacher Training, the start of the project).

Cancellation: Please inform us in writing at schoolbookings@sagegateshead.com as soon as you can if you wish to cancel your booking request.

Cancellation charges: 0% before 4th May 2023, 50% before 28th May 2023, 100% thereafter.
Changes to bookings: Once the project has begun, small changes can be made to your booking by emailing  schoolbookings@sagegateshead.com. Significant changes other than cancellation, which may in turn reduce your fee or greatly increase the number of seats you require, will be looked at on a case by case basis.
Project supported by The Kavli Trust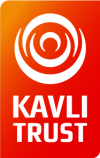 The Big Sing and Big Sing for Mini Singers is supported by The Kavli Trust. The Big Sing programme brings the joy of singing to more than 3,000 children in schools across the North East and Cumbria region, culminating in a series of inspirational concerts at Sage Gateshead. The Kavli Trust, which owns Norway's Kavli group, produces the well-known Kavli and Primula spreadable cheeses and Q-Meieriene dairy products as well as other food products in Norway, Sweden, Finland and the UK have worked with Sage Gateshead since 2014, supporting culture.