Big Sing For Mini Singers 2023
Big Sing For Mini Singers 2023 - Save the date
Our much-loved annual event is back for 2023! Supported by The Kavli Trust, this year's Big Sing for Mini Singers will take place on Wednesday 28, Thursday 29 & Friday 30 June 2023, 10.30am & 1pm. 
The Big Sing for Mini Singers offers schools a great opportunity to learn new repertoire and expand pupils' musical horizons in a fun and engaging way, culminating in an uplifting summer term performance in Sage Two at Sage Gateshead.
Suitable for: Foundation and Key Stage 1
Save the date and keep an eye out on this webpage, your emails and our social media to be the first to know when applications open in the spring.
For any queries, please contact schoolbookings@sagegateshead.com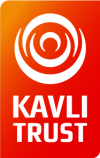 The Big Sing and Big Sing for Mini Singers is supported by The Kavli Trust. The Big Sing programme brings the joy of singing to more than 3,000 children in schools across the North East and Cumbria region, culminating in a series of inspirational concerts at Sage Gateshead. The Kavli Trust, which owns Norway's Kavli group, produces the well-known Kavli and Primula spreadable cheeses and Q-Meieriene dairy products as well as other food products in Norway, Sweden, Finland and the UK have worked with Sage Gateshead since 2014, supporting culture.