Royal Northern Sinfonia is proud to be Classic FM's Orchestra in North East England. Every year, Classic FM plays some of the world's greatest music and asks listeners to get in touch to tell them their favourite pieces. These favourites are compiled into the Classic FM Hall of Fame.
Our 2019/20 Classical Season at Sage Gateshead features many of these fantastic pieces, performed by Royal Northern Sinfonia – orchestra of Sage Gateshead – and visiting ensembles from across the world.
Why not try one of these Classic FM Recommended concerts this season? Each concert below has been recommended by the team at Classic FM and contains pieces from the 2019 Hall of Fame.
Big Beethoven Weekend 1: The Symphonies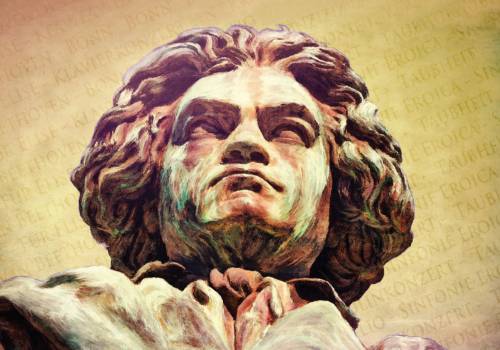 All nine Beethoven symphonies in one weekend, presented by Classic FM's John Suchet and performed by the Bournemouth Symphony Orchestra, the BBC Scottish Symphony Orchestra, the Royal Liverpool Philharmonic Orchestra, Royal Northern Sinfonia and The Hallé.
Saturday 22 February (12noon)
Beethoven Symphony No. 3 'Eroica' (No.84)
Saturday 22 February (7.30pm)
Beethoven Symphony No.5 (No.30)
Beethoven Symphony No.6 'Pastorale' (No.22)
Sunday 23 February (3pm)
Beethoven Symphony No.7 (No.16)
Sunday 23 February (7pm)
Beethoven Symphony No.9 'Choral' (No.9)
Royal Stockholm Philharmonic Orchestra
There's something refreshing about the Scandinavian way of making music. Some say that Sibelius' Second Symphony draws its strength from the rivers and forests of his native Finland. Others hear it as the epic drama of a nation awakening to freedom. But either way, you'll never hear it played with more conviction than by the Royal Stockholm Philharmonic Orchestra under its Finnish chief conductor Sakari Oramo, on this rare UK tour. What else would you expect from a concert that begins with Victoria Borisova-Ollas' orchestral earthquake Open Ground, and features the UK's favourite violinist Nicola Benedetti in the world's favourite violin concerto?
Sunday 26 April
Bruch Violin Concerto No.1 (No.21)
Sibelius Symphony No.2 (No.85)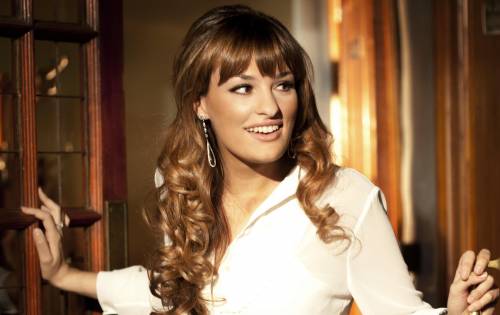 Pinnock's Choice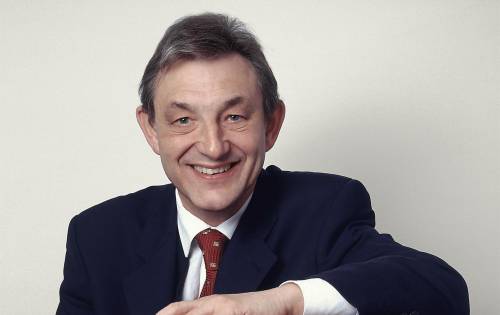 Trevor Pinnock is one of those conductors who brings a special enjoyment to everything he does, and his first visit to Royal Northern Sinfonia promises to be a memorable occasion. We've given him carte blanche to curate a unique programme of personal favourites, which includes the baroque grandeur of Handel, the divine inspiration of Mozart, the feather-light Gallic je-ne-sais-quoi of Poulenc's Sinfonietta and Fauré's ravishing Cantique. This is going to be a lot of fun – and true to form, Pinnock's finishing off with an all-out celebration from Joseph Haydn: another great musician who always seems to have a twinkle in his eye.
Friday 29 May
Handel Zadok the Priest (No.50)
Fauré Cantique de Jean Racine (No.119)
Mozart Ave Verum Corpus (No.78)
Vogt's Emperor
Lots of composers have been given honorary degrees – but only Johannes Brahms responded by writing an overture full of student drinking songs. His friend Robert Schumann, meanwhile, began his third symphony with a sweeping Rhineland vista but ended it at a beer festival. Well, the last concert of Royal Northern Sinfonia's season calls for a bit of a celebration, and Lars Vogt is going out in the grandest possible style: as both soloist and conductor in Beethoven's mightiest piano concerto. Beethoven never actually called it 'The Emperor' – but with music this magnificent, you can see why the name stuck.
Saturday 13 June
Brahms Academic Festival Overture (No.294)
Beethoven Piano Concerto No.5 'Emperor' (No.8)